Download Block Jump Adventure 1.2 for your iPhone/iPad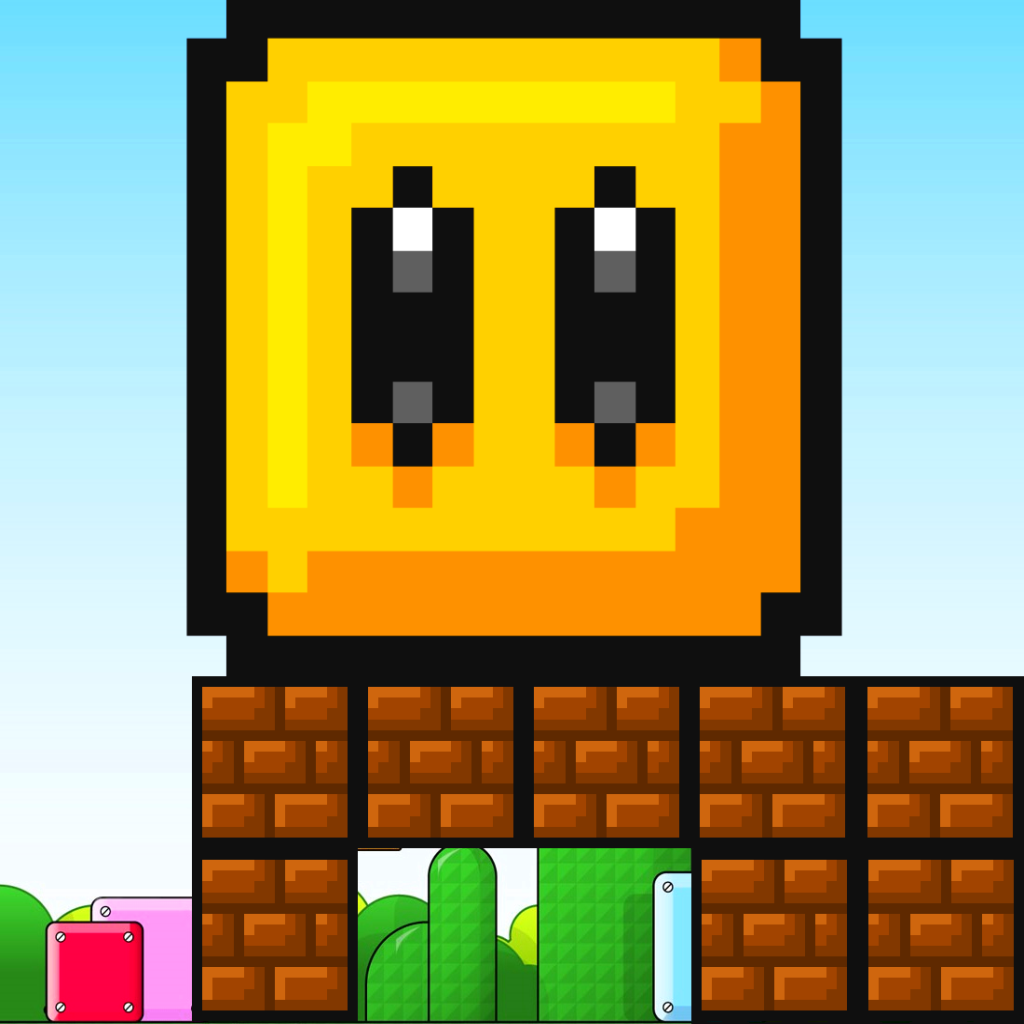 Category: Games, Arcade, Entertainment, Adventure,
Name: Block Jump Adventure
Version: 1.2
File size: 15.39 MB
Requirement: iPadMini4G, iPad2Wifi, iPadFourthGen4G, iPadThirdGen, iPodTouchFifthGen, iPhone6Plus, iPhone-3GS, iPadWifi, iPadMini, iPhone5, iPhone6, iPhone4, iPodTouchFourthGen, iPadThirdGen4G, iPhone4S, iPadFourthGen, iPad23G, iPad3G, iPodTouchThirdGen, iPhone5c, iPhone5s
Publisher: Furkan Sonmez
Licence: $0.99
Update: 2014-03-04T04:11:32Z
Rating: 4+

Please use your phone to scan this QR CODE to get the direct download link
Share app Block Jump Adventure with your friends !
INSTALL THIS APP
Snapshots of this app on iPhone screen:
Application description
Block Jump Adventure is a wonderful game, side-scrolling RPG that will definitely remind you of those nostalgic games of old straight from either the NES or the SNES, way back in the day in the 80s and 90s! So if you're a nostalgic, video-game fan, how could you not enjoy Block Jump Adventure?

You play as Block, the protagonist, whom you must control to jump and run through this frightening world in order to obtain liberty. Careful, though!! There is a whole abundance of both monsters and perilous spikes strewn all over the place. What to do? Simply be sure to shoot the monsters dead and just jump over the spikes in order to both survive and gain your freedom.

Block can't stop moving forward, so you've really got to stay focused in order to win at this game. Make sure that you also don't neglect to gather all of the coins to collect your three stars at the end!

All levels have been tested. Some levels may be hard, but its always possible to win! At the moment there are 25 levels available! More levels will come soon!

Let's take a quick glance at all of the awesome features of this game:

Product Features
-wonderful graphics
-many levels
-challenging enemies
-different themes
-push logical abilities to the limit
-addictive gameplay
-catchy sound effects and music!
INSTALL THIS APP
Tags: Block Jump Adventure